Structural & Foundation Repair Services Near Georgetown, Richmond, Lexington
Foundation Contractors Providing Effective Structural Repairs
Every professional foundation contractor at The Basement Doctor of Central Kentucky specializes in foundation repair solutions for every foundation problem that may occur. Every day we're meeting with customers to solve their basement foundation problems.
By calling or e-mailing us for a no-obligation free foundation repair quote, we can help you decide the best course of action to resolve your foundation issues once and for all!
Our free quotes come in writing and are prepared following an on-site inspection and personal consultation. We'll also provide you with a free copy of our foundation repair book
Our Foundation Services
We offer all of the following foundation repair services throughout our Kentucky service area: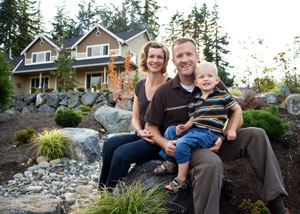 The Cost Of Foundation Repair
Each home has a unique problem that needs a customized solution. Our experts can meet with you for free to discuss what we'd recommend -- and how much that repair may cost.
More about foundation repair costs.
Repair Or Replace The Foundation?
Home foundation problems alert many homeowners because they often look much worse than they actually are. Because of this, your foundation may seem like it is beyond repair and must be replaced.
It's important to take every foundation problem, but it's also important to bear in mind that most have a simple, permanent solution. Destroying the old foundation and building a new one in its place is NOT the solution.
Replacing your foundation often doesn't properly address the original source of your foundation problem which is the soil around your home. It involves excavating the entire perimeter of the house, placing the structure and temporary supports, building a new wall, and filling the perimeter back in. This process is both time-consuming and expensive, to say the least.
Foundations old and new can experience damage from expansive soils, settlement, frost, and other forces. That's why we at The Basement Doctor of Central Kentucky prefer to address problems without rebuilding -- using reliable, permanent solutions.
More about Repairing Vs. Replacing A Foundation.
We Can Fix Your Foundation Or Structural Problem!
No matter what foundation problem you are dealing with, we at The Basement Doctor of Central Kentucky are here to help! We would like to provide you with a free foundation repair quote where we'll introduce you to one of our foundation specialists. They will be able to answer questions you have and break down the approach of restoring your home to its original structural stability.
With our specialized equipment, products, and professional experience, you will not be disappointed. Call or e-mail us today to schedule your free quote! We proudly serve Richmond, Lexington, Georgetown, areas nearby such as Nicholasville, Frankfort, Danville, Shelbyville, Berea, Middlesboro, Somerset, and the surrounding areas.
Looking for a price? Get a no cost, no obligation free estimate.